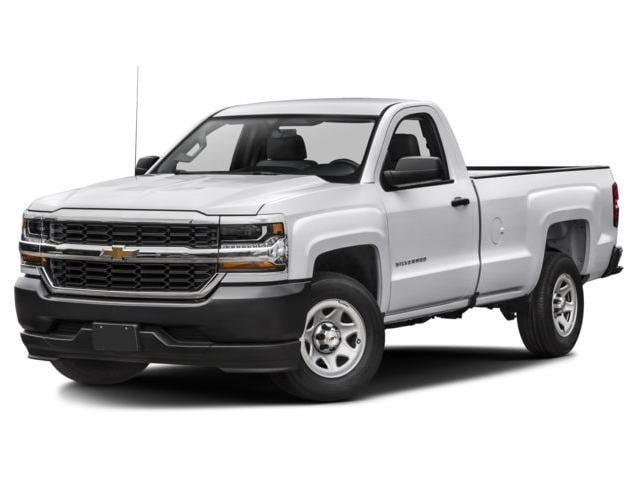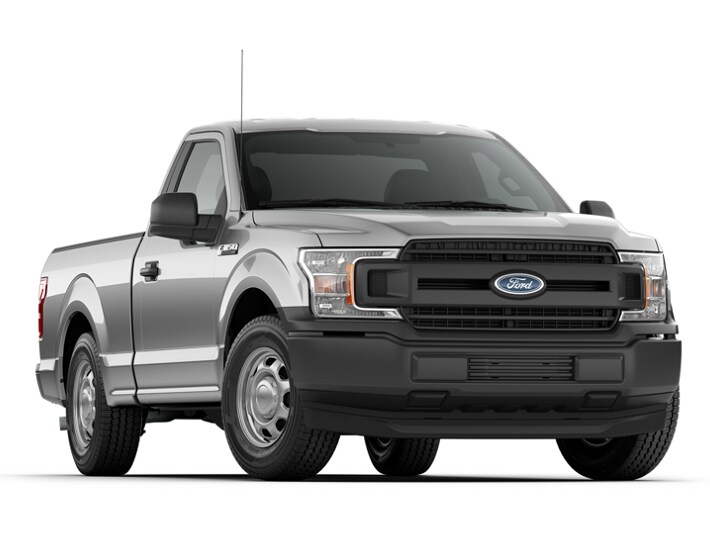 The Chevrolet Silverado made its first appearance back in 1998. Drivers everywhere saw that Chevrolet meant business, and the Chevrolet Silverado soon became a common sight on jobsites across the country. Chevrolet continues to upgrade and advance their lineup, and the Silverado is no exception. The Chevrolet Silverado 1500 has been fully redesigned for 2019, and the newest iteration is the best one yet. While you might be tempted by the Ford F-150, the Chevrolet Silverado is something special. The Ford F-150 may be popular, but there's a certain something to the 2019 Chevrolet Silverado that's missing from its competitor. Here are just a few reasons why the Chevrolet Silverado is the superior pickup:
Drivers can choose between eight different trim levels of 2019 Chevrolet Silverado 1500. The 2019 Ford F-150 only comes in seven trim levels.
The 2019 Chevrolet Silverado 1500 features some impressive standard technology. Even the base trim level comes with a 7-inch infotainment touchscreen, which has Bluetooth connectivity, Android Auto, and Apple CarPlay. The 2019 Ford F-150 has a standard 4.2-inch display screen with no touchscreen functionality. Android Auto, Apple CarPlay, and Bluetooth connectivity all cost extra.
The 2019 Chevrolet Silverado 1500 comes with a standard six-speaker sound system. The 2019 Ford F-150 has four standard speakers.
The standard engine in the 2019 Chevrolet Silverado 1500 gives you 305 pound-feet of torque to work with. The standard 2019 Ford F-150 only puts out 265 pound-feet of torque. Chevrolet gives you the power you need right from the get-go.
The 2019 Chevrolet Silverado 1500 has more front legroom and front headroom than the 2019 Ford F-150, making it a better truck for all you taller drivers.
Aluminum is tough and lightweight, but it's expensive to repair. Steel is heavier, but the repairs are easier on your wallet. The 2019 Chevrolet Silverado 1500 has an aluminum hood, tailgate, and doors, which let it shed some pounds from previous iterations. However, parts that frequently get dinged up, such as its cab and quarter panels, are still made of steel. The 2019 Ford F-150 has an all-aluminum body, which means you'll have expensive trips to the mechanic in your Ford truck.
Looking to secure your payload in your truck's bed? The 2019 Chevrolet Silverado 1500 has an impressive 12 tie-downs.
If you're the parent of a teen driver, you want to be sure that they're safe on the road. That's why Chevrolet offers their Teen Driver system, which comes standard on the 2019 Chevrolet Silverado 1500. It lets you assign different parameters and limits to different keys. You can have a designated "teen key," and you can limit its top speed, limit the maximum volume on its sound system and more. Teen Driver also gives an in-vehicle report card, which makes it easy for you to track your teen's driving patterns. Teen Driver is a Chevrolet-exclusive technology.
Come See for Yourself
The Ford F-150 may be iconic, but real truck drivers know to choose Chevrolet. If you're interested in learning a little more about the Chevrolet difference, come pay us a visit today to see how we can help you out. We'll help you pick out the right Chevrolet truck for your needs, and we'll help you set up a test drive too, so you can get a feel for what Chevrolet trucks are like. We're located right here in Paradise, PA. We proudly serve drivers from all over the area here at Keim Chevrolet, from Lancaster to Ephrata to Mountain Top, and everywhere in between. Let us know what we can do for you today; we can't wait to help you too.